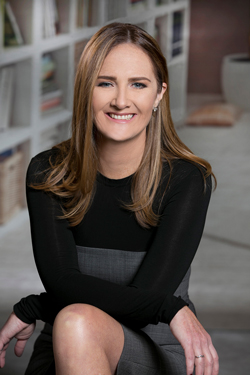 Heather Hillebrand
2008-2017, 2021 Top Producer, 2018 Top Producing Team
Awarded by the Chicago Association of Realtors
After spending twelve successful years as a human resources consultant and corporate leader in Chicago, Heather knew that it was time for a change. So in 2007 she made the leap into real estate and hasn't looked back! Her ascent to "Top Producer" status as recognized by the Chicago Association of realtors by her second year in the business (and each year thereafter) confirmed the move! In those years she has helped hundreds of clients realize their dream of buying or selling their Chicago home.
As a Chicago native, Heather understands the diversity and the different lifestyles offered by each neighborhood in this vibrant, appealing city. In the last 15 years she has lived in Ravenswood, Roscoe Village and Lakeview and as a full-time agent, Heather is dedicated 24/7 to her clients' needs. Her strong work ethic and commitment to excellence ensures that from the beginning to the end of her clients' home buying or selling process, no detail is missed.
Heather is a graduate of the University of Denver and has an MBA from Northwestern's Kellogg Graduate School of Management. In her free time she spends time with her husband Jens and her two young sons, Pierce & Chase and her two lovable mutts, Syndey & Laika. Heather is an active member of the Burley School District community, a Chicago public elementary school in Lakeview.
---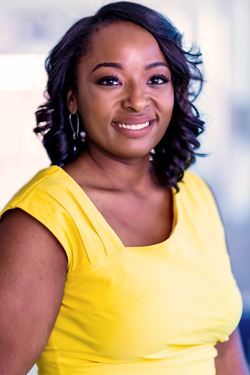 Malia Motley
Malia began her career in real estate working behind the scenes. As an administrative professional for several top brokers, Malia grew to appreciate the fast pace of the industry. She made the decision to pursue her career as a licensed real estate broker, and has never looked back. Her experience in property management and leasing gives Malia's clients an edge—she draws on her extensive behind-the-scenes knowledge to help her clients navigate the process with ease.
A lifelong Chicago resident, Malia has lived in East Rogers Park for over a decade. She utilizes her extensive knowledge of the city and suburbs to help her clients find their ideal home. Malia believes that each client should have their dream home, no matter their budget or situation. Working as an advocate, Malia strives to provide her clients with a stress-free transaction. A believer in new beginnings, Malia is passionate about empowering her clients—especially those transitioning out of hardship—to achieve their homeownership goals.
Malia never says no to a trip to the museum or the zoo with her daughter, Chloe, and loves to spend her free time exploring the city with her energetic mini-me. She loves to laugh, and could probably quote much of Schitt's Creek on demand if requested. A self-described elote connoisseur, Malia looks forward to warmer weather and walks along the lakefront with friends and family.
---
---
---