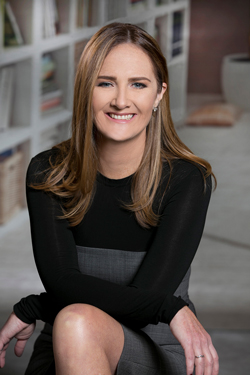 Heather Hillebrand
2008-2017 Top Producer, 2018 Top Producing Team
Awarded by the Chicago Association of Realtors
After spending twelve successful years as a human resources consultant and corporate leader in Chicago, Heather knew that it was time for a change. So in 2007 she made the leap into real estate and hasn't looked back! Her ascent to "Top Producer" status as recognized by the Chicago Association of realtors by her second year in the business (and each year thereafter) confirmed the move! In those years she has helped hundreds of clients realize their dream of buying or selling their Chicago home.
As a Chicago native, Heather understands the diversity and the different lifestyles offered by each neighborhood in this vibrant, appealing city. In the last 15 years she has lived in Ravenswood, Roscoe Village and Lakeview and as a full-time agent, Heather is dedicated 24/7 to her clients' needs. Her strong work ethic and commitment to excellence ensures that from the beginning to the end of her clients' home buying or selling process, no detail is missed.
Heather is a graduate of the University of Denver and has an MBA from Northwestern's Kellogg Graduate School of Management. In her free time she spends time with her husband Jens and her two young sons, Pierce & Chase and her two lovable mutts, Syndey & Laika. Heather is an active member of the Burley School District community, a Chicago public elementary school in Lakeview.
---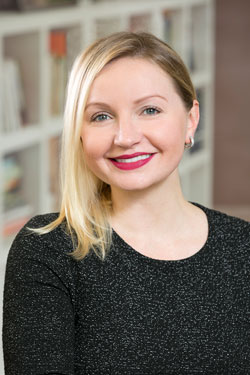 Anya Hargraves
Anya Hargraves makes it her priority as a broker to listen closely to people's needs and works hard towards helping them achieve their goals. As a former personal banker for Chase and a marketing director at Paramount Lodging Advisors, she developed an exceptional ability to nurture client relationships and market real estate with a keen eye for detail throughout the process. Anya provides clients of every experience level with her undivided attention, accessibility, dedication, and knowledge of the city's complex markets. She specializes in an array of property transactions, including condos, single-family homes, rentals, and investment properties. Anya considers real estate her passion and purpose—she appreciates the opportunities she has as a broker to meet people and guide them through one of their most important life decisions.
Anya moved to Chicago from Ukraine, and is fluent in Russian. Her own experiences have given her both the insight and the drive to help clients manage the difficult process of relocating to a new city, whether nationally or internationally—she has proudly worked with buyers and sellers throughout the world. She has been a Chicago resident for 10 years, offering expertise in the markets of West Loop, West Town, and South Loop. Outside of her work as a broker, she enjoys biking, skiing, sailing, cooking, reading, and yoga, as well as traveling to see her family in California.
---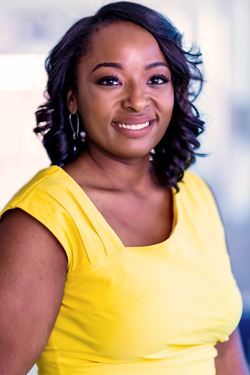 Malia Richardson
Malia began her career in real estate working behind the scenes. As an administrative professional for several top brokers, Malia grew to appreciate the fast pace of the industry. She made the decision to pursue her career as a leasing agent and has never looked back.
A lifelong Chicago resident, Malia has lived in East Rogers Park for over 8 years. Malia has extensive knowledge of the city's diverse neighborhoods, and her background in property management have provided her with an edge in Chicago's competitive leasing industry. Malia is supportive of her clients throughout the process, and loves being able to see the smiles on their faces when they've found their perfect home.
Outside of her time at Dream Town, Malia enjoys exploring local farmers markets with her husband, daughter, and dog Celine (named for the luxury handbag, not the singer). She is also an active blogger, and founded her own blog for moms navigating the complexities of work, relationships, and motherhood in the city.
---
---
---